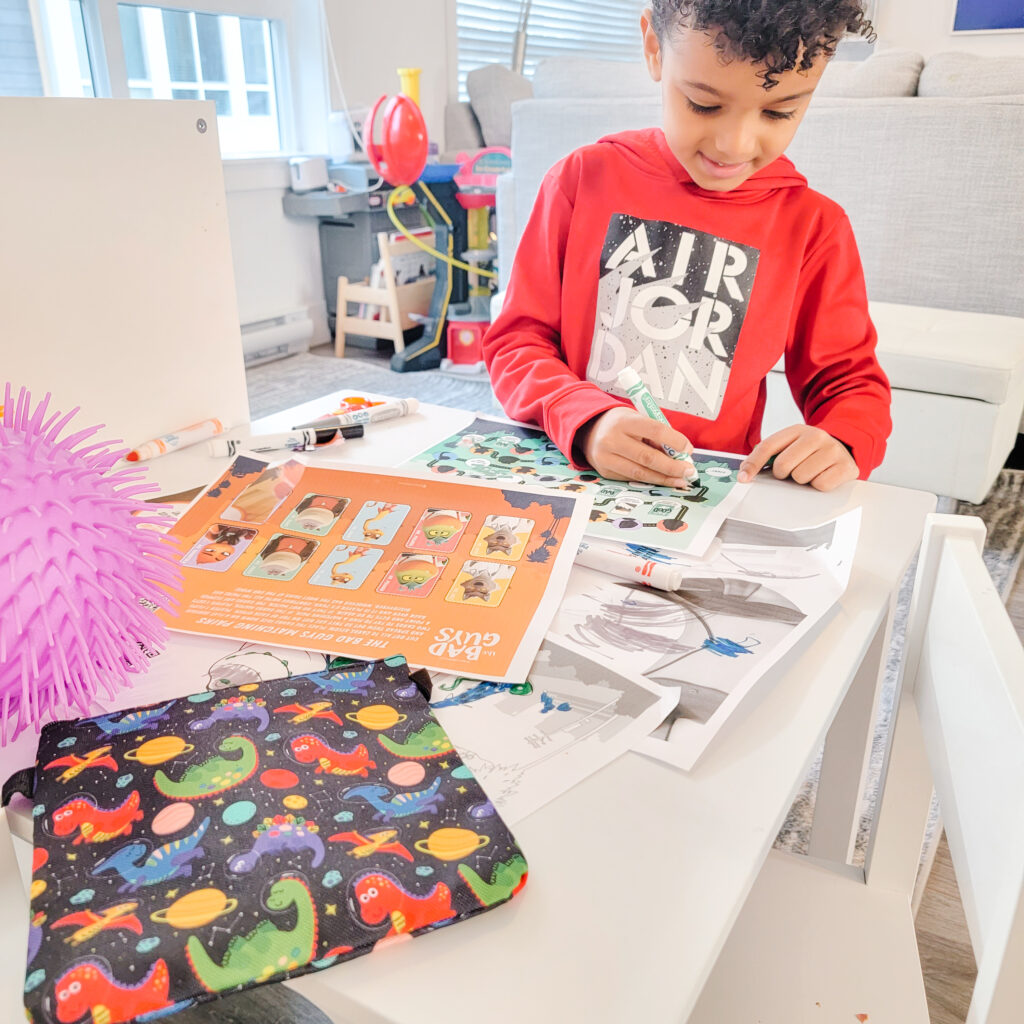 Happy Spring Break Everyone !
Hope you are all enjoying the the break with the kiddos. We've been trying to get outside as much as possible but we've had quite a few rainy days. On the inside days the kids have been keeping busy with a digital activity pack that was sent to us by Universal Pictures Canada for their upcoming animated family movie, THE BAD GUYS.
Tayo has been dying to see this movie since he saw the trailer. It is an action-comedy based on the book series by Aaron Blabey, and stars Sam Rock, Awkwafina, Anthony Ramos, and more. Check out the trailer here!
Universal Pictures was kind enough to give us permission to share the kit with you and your family. The perfect activity to do over Spring Break !
To get started, simply download and print the file below. It includes colouring pages, matching games, character posters, and more!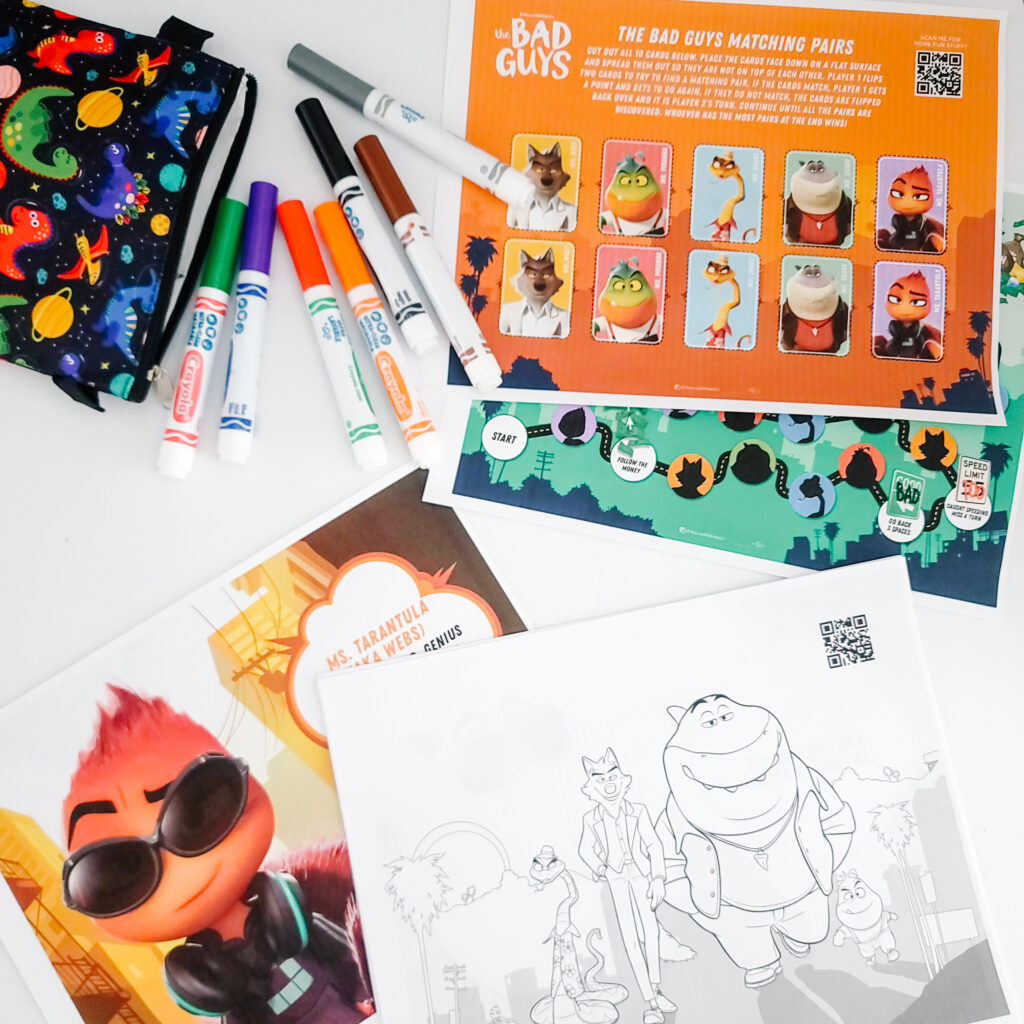 We can't wait to see THE BAD GUYS in theatres on April 22!
What are some of your favorite activities to do at home with the children over Spring Break ? I'd love to hear about them in the comments section.
This post is generously sponsored by Universal Pictures Canada. Please read my Disclosure Policy for more information. 
Check out 'THE BAD GUYS' movie in theatres on April 22nd
Website | Facebook | Instagram