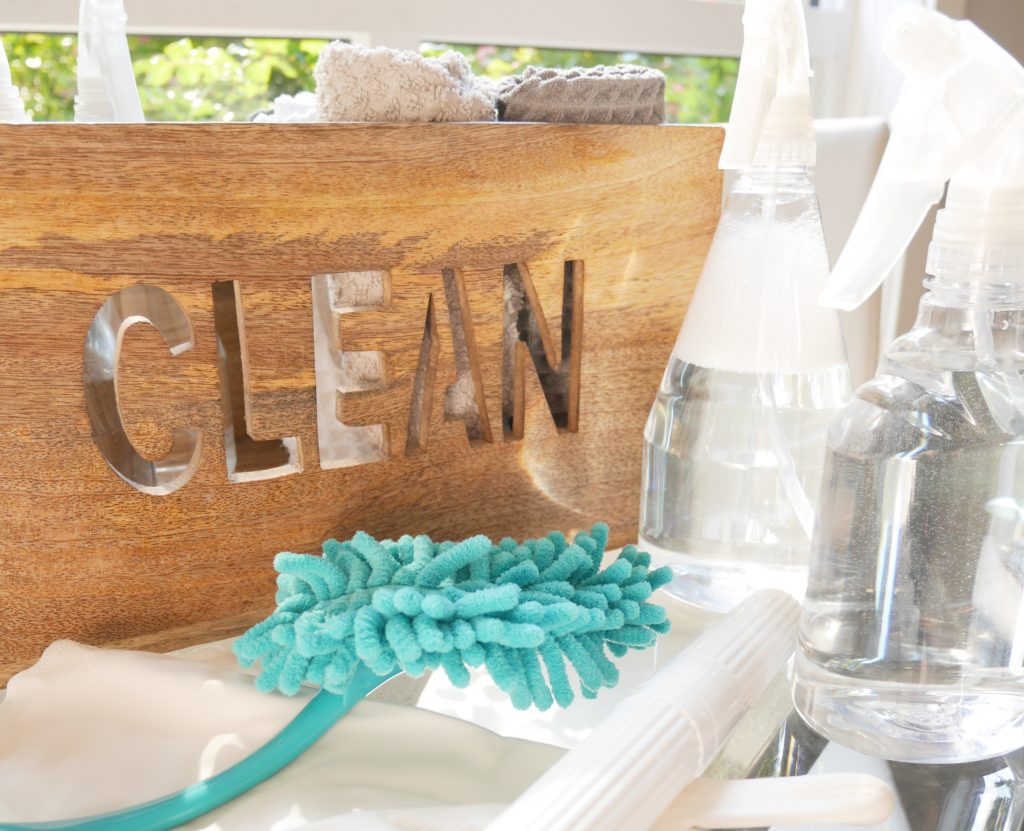 How many times have you planned to clean your entire house but weren't motivated enough to do so? If you lack motivation to clean, it's time to find ways to incorporate things into your cleaning routine that motivate you to get the job done.
Everyone loves a clean and orderly home but let's be REAL … some of us are just not in the season of life for having a perfectly clean home. I currently fall into this category with a very active Toddler at home. With children around, cleaning can be a very defeating task as little ones can destroy a beautifully clean space within minutes. I have learned to stay on top of your cleaning game you must clean as you go. Cleaning is not the most enjoyable task but I hope my tips inspire you to clean your home beautifully!
Motivating Colors
Incorporating motivating colors into your cleaning supplies can surprisingly motivate and entice you to clean more. I am a visual person so I love incorporating colors that I am drawn to into my cleaning supplies. The color white inspires me, while turquoise uplifts me and gives me an instant burst of energy. The function of your cleaning supplies and tools is still very important but choose items with a color you love. Finding a motivating color that works for you and incorporating it into your cleaning supplies will make you more inclined to use them on a regular basis.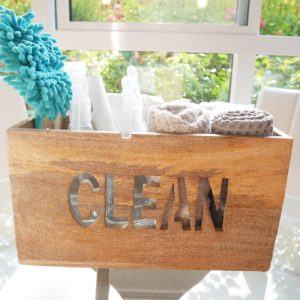 Visual Appeal
When I see things that are visually appealing and beautiful around my home, it motivates me. I use clear spray bottles for my cleaning solutions. Not only do they look streamlined and beautiful but it is very budget friendly too. You can buy cleaning solutions in bulk and refill the containers when needed. Filling the containers only takes a few seconds but it adds so much value in terms of visual appeal. Using clear containers keeps things looking simple and uniform. I am way more inclined to clean my home more often if I use supplies that I look forward to using.
Conceal and Organize
There are always going to be cleaning supplies that are not beautiful and things you need to function for your home but if you keep those things organized and concealed, the organization can be beautiful in itself. I use a cleaning caddy to keep my cleaning supplies neat and organized. The caddy helps me keep all my supplies in one place. It is portable and easily accessible so I can bring it out of the closet at any time. When your supplies are in a neat and orderly fashion you will be more motivated to tackle those cleaning tasks that you have been putting off for weeks.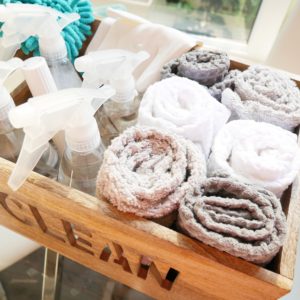 Cleaning is never anyone's favorite task so always try to make the best of it and make the task a little bit more glamorous by using cleaning supplies and tools that make cleaning more enjoyable.  What motivates you to get up and clean ? Share your tips in the comment section below – you never know who you might inspire!

Feeling ambitious? Check out my How to Clean out your Closet: The Wardrobe Detox post.
Disclaimer: This post contains affliate links. Thank you so much for supporting the retailers that support MsDivineShyne.